Credentials
To stay informed of the latest trends and garage door repair and installation standards, we belong to the following professional organizations: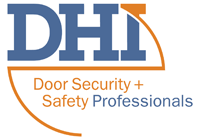 Door and Hardware Institute (DHI)
DHI is an association proudly serving door security and safety professionals, and the dynamic companies they represent, in the non-residential construction industry. Through education, advocacy, accreditation and facilitated networking, DHI provides members with the collective intelligence to meet the security and safety needs of their customers.
---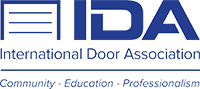 International Door Association (IDA)
The International Door Association's primary mission is to provide programs and services to door and access system dealers, for the express purpose of enhancing their value and professionalism. IDA plays an important role in the process of quality creation and control by providing helpful programs and services to those who sell, install, and service the superb products produced by the door industry's exhaustive list of manufacturers.
---

National Federation of Independent Business (NFIB)
NFIB is America's leading small business association, promoting and protecting the right of members to own, operate, and grow their businesses.
---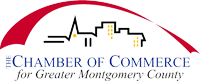 Chamber of Commerce for Greater Montgomery County
The Chamber of Commerce for Greater Montgomery County, formerly known as the PennSuburban Chamber, is the premier business organization for networking, learning and giving in the county. The mission of the Chamber is to enhance the economic health of the business community and facilitate opportunities for all members through connections, events and education.
---
Pennsylvania Home Improvement Contractor License - PA HIC #015678